MaxiDetox™ Cleanse Ionic Foot Spa
*PRE-ORDER SALE* - Ends SOON. After, price will go back to the original $295.97 USD**
**If you have diabetes, you should consult your doctor before trying a foot detox. The process may affect your blood sugar levels.
The MaxiDetox™ foot spa is the latest in ionic detox foot bath technology, professional grade quality  & the most powerful/safest machines on the market. Detox your body completely in just 20 minutes a day.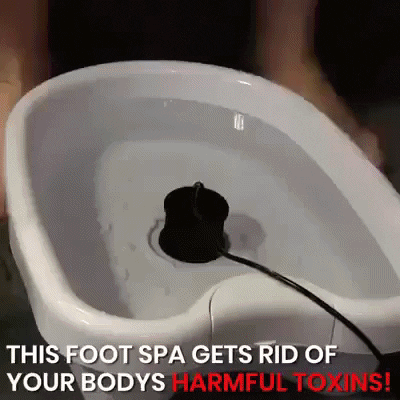 Simple To Use
Detox Heavy Metals From Your Organs
Clear Your Skin Complexion
Feel More Energetic
Improve Your Sleep
Remove Dangerous Toxins From Your Body
"My wife and I have been using this machine for 1 month and since then my wife is experiencing a great relief from her hands arthritis pain and I have a relief feeling from my foot pain" – Jonathan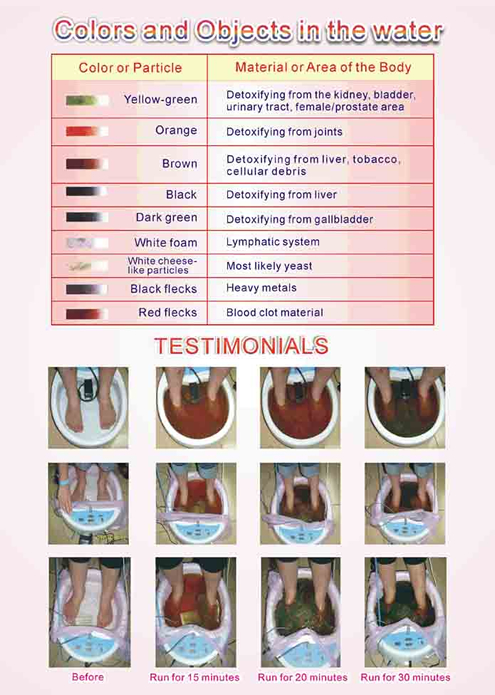 Our superior quality construction, comprehensive protective mechanism, water module with advanced features, technologically advanced in components, internal stages of regulation, output, and use of double insulation enhances conductivity sets us apart from other foot bath products.
NEGATIVE IONS vs. POSITIVE IONS
The harmful positive ion (kation) is a particle that loses an electron. The healthful negative ion (anion) gains an electron in the valency orbit; that is it increases the ability to absorb and utilize oxygen and reduces any excess of harmful serotonin.
CONTROL AMPs (CURRENT vs. SALT)
Adjustable current control is imperative & necessary due to a variety of external variables.
IONS VOLTAGE
MaxiDetox™ units' generate IONS at a higher VOLTAGE - Other machines produce ions around 300-400 milliV (or 0.400 volts), very low voltage. Maxi Detox runs 35 times higher than this. Depending on the amps being ran during a session, as an example 1.6 amps (only 1/2 the full power of our machine).
IONS PRODUCED
We have had independent labs test our bath water against other foot-baths machines and we far out produce the number of ions in the water. This is due to several reasons: we run more current through our water module, higher power, and a faster cubic per meter rate (meaning that our machine processes the water at a faster rate).
Specifications:
✓ Device Type: Massage & Relaxation
✓ Material: ABS
✓ Plug Type: UK, AU, EU, US
 Package Includes:
1 x Maxi Detox Cleanse Ionic Foot Spa Unit
Our Guarantee
- We offer a risk-free 30-day money-back guarantee. Just follow our money-back guarantee protocol to receive a full refund! - Your Item is covered by a full 1-year warranty! If your head has any defects within 1 year of use we will replace it! - Your Item is certified for safe use, you know you can trust the quality of your product. Don't risk using an un-certified device!
Shipping & Handling- We provide Free Worldwide Shipping.- Please allow 1-2 days for handling due to high demand
We make sure that every customer is 100% satisfied in every aspect with 24/7/365 FAST SUPPORT!